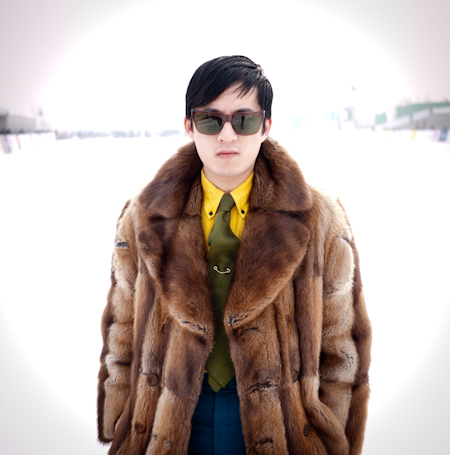 Recently, I've become fascinated with the emergent Chinese 'scene', and this blog is a gem I discovered while doing some recon.
Stylites.net
is the work of
Nels Frye
, a Bostonian in Beijing, who's also the editor-in-Chief of China's
LifeStyle
magazine and the co-founder of
Sen Li and Frye
, a menswear and tailoring boutique in Beijing, (I know, kind of makes me feel like a chump). The blog itself, written in English and Chinese, is dedicated to the street style and fashion scene in Beijing. Given it's Sartorialist-like quality, Stylites is, as one might expect, full of interesting characters. However, unlike other street photogs, Frye tends to dwell on his subjects a bit longer, revealing more narrative about the people, events, or trends that he's focused on, (like
this post
where he chases the leopard print trend through Beijing).
Frye's talent as a photographer and the Chinese style scene make for a refreshing and engrossing read. I won't pretend to have any experience within China's fashion scene, but if this blog is any indication, it seems fearless but also quite classy. I've posted a few of my favorite shots below, and recommend adding
Stylites
to your
Reeder [sic]
for daily dose of something off the beaten path. - M